Blueberry Torte Reformed
Blueberry compote and Creamy Aged White Cheddar variety on a graham cracker. When it comes to sweet treats, this snack takes the cake–and reinvents it.
Ingredients
Honey graham crackers
Blueberry compote
Preparation
Spread Creamy Aged White Cheddar varietyv on a honey graham cracker. Spoon on a bit of blueberry compote to get your mouth watering. Place spoon down in a safe location before devouring.
Featured Flavor: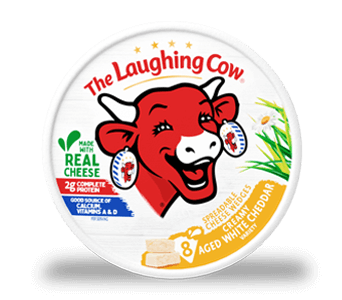 Where to Buy