Reinvented Sweet Potato Casserole
Roasted sweet potato rounds, Creamy Original, brown sugar and crushed pecans turn your favorite Thanksgiving side dish into your new favorite anytime snack.
Ingredients
Roasted sweet potato rounds
Crushed pecans
Sprinkle of brown sugar
Preparation
Dress the roasted sweet potato rounds using a wedge of Creamy Original. Add the crushed pecans, top with a sprinkle of brown sugar, and your faux casserole is ready to roll. 
Featured Flavor: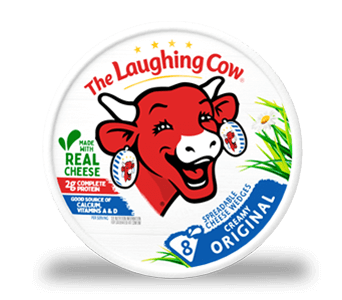 Where to Buy