Swiss Cherry Treat
Enjoy the savory and sweet combo of Creamy Original, chocolate grahams and cherries. It's great snacking — reinvented, of course.
Ingredients
2 chocolate graham crackers, quartered
8 fresh cherries, pits removed
Preparation
Spread rich Creamy Original onto the chocolate crackers. Top with the cherries. Take a bite, close your eyes and relish this real snacking moment.
Featured Flavor: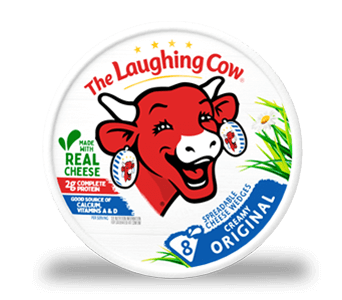 Where to Buy