Toffee Banana Bites
These quick-to-make sweet bites get a creamy boost for an instant hit at any gathering - or a snack any time. 
Ingredients
16 shortbread cookies (about 1 1/2 rounds)
16 slices of banana (about 1/4-inch thick slices)
3 tbsp prepared toffee sauce
Preparation
Spread 1/2 wedge of The Laughing Cow® Creamy Aged White Cheddar variety over each shortbread cookie. Place a slice of banana on top of each cookie. Drizzle with toffee sauce. 
Featured Flavor: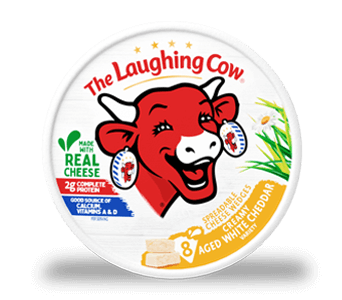 Where to Buy