Spicy Queso Crackers
A great snack to pull you through any big game. Spread Creamy Spicy Pepper Jack on butter crackers and top with bacon and diced jalapeño pieces.
Ingredients
Handful of butter crackers
2 slices of cooked bacon, chopped
1 tsp. diced jalapeño pepper
Preparation
Smear Creamy Spicy Pepper Jack on a butter cracker. Diced jalapeño pieces and bacon get added to the top. It's a snack you'll have to tell your friends about.
Featured Flavor: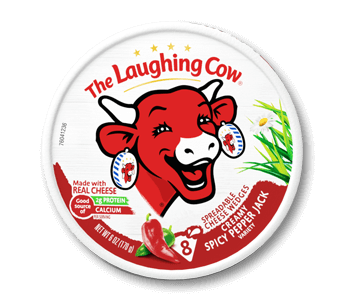 Where to Buy