Queso Fresco Pepper Fiesta
Put some "¡Olé!" in your day. Pair Creamy Aged Cheddar Bacon with fresh peppers for a deliciously creamy change of pace.
Ingredients
Fresh, quartered bell peppers: red, green and/or yellow
Pico de gallo
Preparation
Spread Creamy Aged Cheddar Bacon onto every crunchy pepper slice. Top with pico de gallo. Prepare to savor as the crunchy peppers meld with the creamy cheese and pico de gallo for a flavor that's anything but ordinary.
Featured Flavor: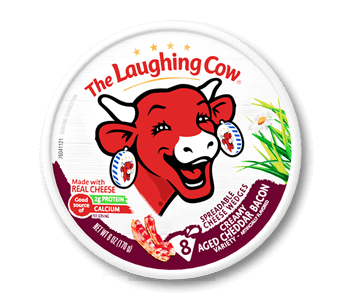 Where to Buy