Reinvented Tostadas
Take a tasty trip south of the border. Top mini corn tortillas with Creamy Spicy Pepper Jack avocado and red peppers.
Ingredients
2 mini corn tortillas
1/2 chopped avocado
Chopped red peppers
Preparation
Lay the mini corn tortillas flat on a plate. Spread a wedge of Creamy Spicy Pepper Jack across the tortillas. Distribute the avocado evenly and garnish with the chopped red peppers. No passport necessary.
Featured Flavor: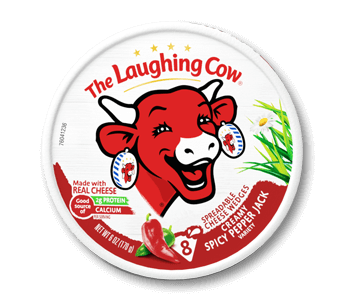 Where to Buy