Francophile Potato Skins
A cheesy potato recipe that's a uniter of nations, these potato skins will warm any global relations. Halved, roasted fingerlings with Creamy Garlic & Herb, rosemary and prosciutto.
Ingredients
Halved fingerling potatoes, roasted
2 slices of prosciutto
Rosemary
Preparation
Roast fingerling potatoes, then slice in half. While warm, spread Creamy Garlic & Herb on each half. Top with prosciutto and rosemary for the potato skin of all potato skins.
Featured Flavor: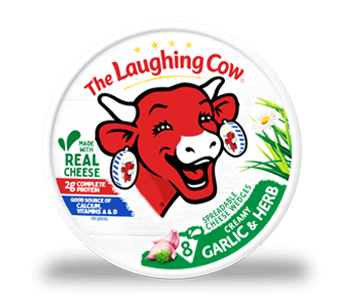 Where to Buy