Prosciutto-Wrapped Asparaliciousness
Prosciutto-wrapped asparagus already starts out savory. Paired with Creamy Garlic & Herb, there's so much to savor with this roasted asparagus recipe that your taste buds might need a break.
Ingredients
2-4 salted water crackers
Thinly sliced prosciutto
Roasted asparagus
Preparation
Wrap a thin slice of prosciutto around a sprig of asparagus. Spread Creamy Garlic & Herb onto the salted water crackers. Add the wrapped asparagus to the cracker to complete your snack. That sure is a lot to savor.
Featured Flavor: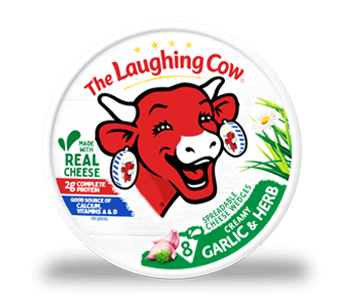 Where to Buy