Cheesy Rye Chips
Close your eyes and dream about the umami flavors of Tuscany as you bite into this savory, delicious treat.
Ingredients
8 rye crisps, halved
1/2 cup sun-dried tomato pesto
1 tbsp torn fresh basil
Preparation
Spread 1/2 wedge of The Laughing Cow®  Asiago variety over each rye crisp half. Top each rye crisp half with dollop of sun-dried tomato pesto and sprinkle with basil. 
Featured Flavor: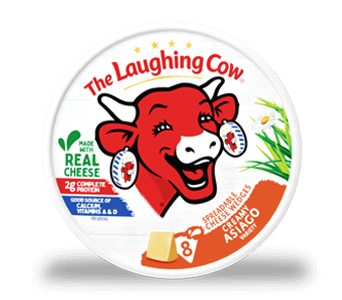 Where to Buy